About the offer and who it is for
We are giving one training voucher for Opquast's 'Mastering Web Quality Assurance' to a student from one of 50 chosen U.K. universities, business schools, or digital schools. The certification (retail price is £250).
Why we chose you for this offer
Your profile has been identified as somebody with the appropriate discipline and drive that would benefit from taking this training. Our course has been integrated into many masters and degree programmes marketing, business, or I.T. programmes to give students essential foundations in web and digital projects. In becoming certified we are sure that you will find great value in being part of a community that is continually working towards making a better web for everyone.
What does the training cover?
Learn a multidisciplinary foundation of e-commerce, accessibility, UX, privacy, security, SEO, eco-design and performance.
Guide web and digital projects towards a better digital experience for the customer with a web quality assurance framework and implementable rules.
Learn best practices and management models to become an instinctive custodian of quality for web and digital projects.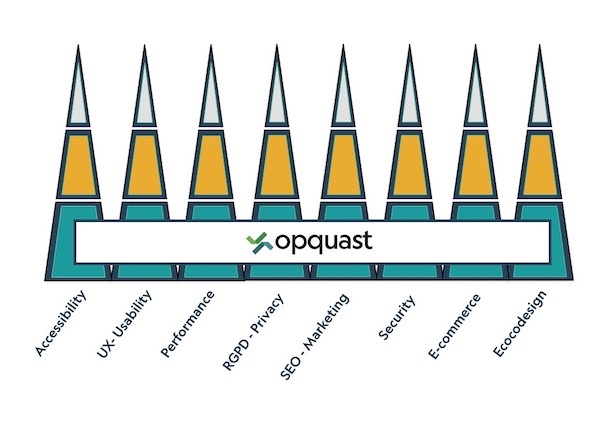 How you will benefit
Attain a digital certification for web project and digital experience skills (image below)
Master web vocabulary to integrate with digital teams to contribute to the success of the project
Stand out on your next job application by learning a customer-centric web Q.A. system and philosphy
Join a community with passion and resources dedicated to 'making the web better, for all'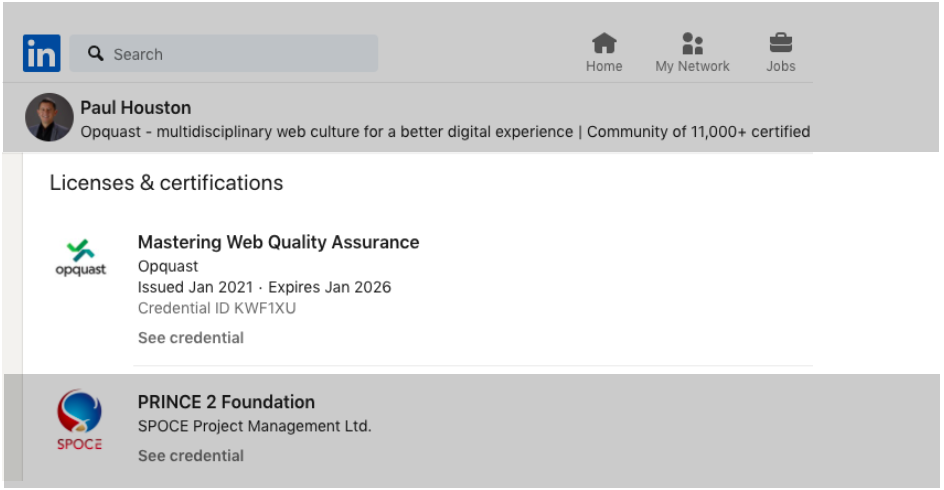 Who is Opquast?
Opquast was started in France in 2000. The 'Mastering Web Quality Assurance' training product, established in 2014, is based upon the continually evolving, open source, web quality rules. Opquast is not just a training company but also an active community of 11,500+ certified members, see Opquast's missions for more details.
Period of validity and conditions
In return for the training voucher we ask that you complete our feedback questionnaire and provide a testimonial to share on social media. The training will be valid for three months from the time you commence the course. This offer is not transferable to another person. The offer deadline for commencement is June 30th 2021.
Contact us
If you would like to take advantage of the offer and join the Opquast community please fill in the form or connect with Paul Houston, Opquast Head of Business Development on LinkedIn or Sarah Marcellin, Opquast International Account Manager, on LinkedIn.