Our training breaks from the traditional 'disciplinary silo' approach by teaching foundational multidisciplinary web skills. The training focuses on empowering trainees with knowledge to contribute to, and steer, web and digital projects towards a better customer experience, one that preserves the customers' integrity and builds their trust and confidence in your brand.
Opquast is proud to have already certified over 12,500 professionals with the help of our 200+ partner network.
'Mastering Web Quality Assurance' course overview
A 14-hour online training course, available 24 hours a day, 7 days a week
For all professionals invested in web and digital projects, from strategy to operations, marketers to project managers, editorial to technical staff
A multi-disciplinary approach focusing on: accessibility, UX-usability, performance, RGPD-privacy, SEO-marketing, security, e-commerce & ecodesign
For all levels from beginners to advanced
Prerequisites: intermediate web knowledge
Community defined web quality and UX rules-based toolset covering planning to post implementation
It was really a great experience. We came out sharp, ready to polish new quality sites, new applications and digital campaigns. We all learned a lot. We spent a month discussing the quality a lot: suddenly, in addition to the emulation between the different members of the team, I really feel that we have shared something, and that we have made progress all together.
Business benefits
Introduce customer-centric quality assurance rules for a better customer experience
Increase customer confidence by reducing security, accessibility and privacy risks.
Create solid foundations for digital transformation by increasing cross-disciplinary skills and collaboration.
Empower staff as 'quality custodians' of your customer facing digital assets.
Reinforce positive brand image: Opquast's Q.A. rules are not just user-focused, they have a societal and environmental focus, also with eco-design, inclusion, and digital sobriety being central themes.
The training objectives
The training covers Opquast's web quality rules, which address the major areas of risk within web and digital projects: privacy, ecodesign, poor UX, accessibility, security, performance, etc.
Gain a cross-disciplinary knowledge base for more effective team work
Learn a common vocabulary, framework and a mindset, for better web QA and UX insights
Understand fundamental user requirements for the web
Avoid major project risks and commmon user annoyances
Learn design principles for inclusion i.e user diversity
The training gives us a cross-perspective on the different professions of the web. We touch everything. Despite a non-technical profile, I gained a better understanding of web aspects that are not part of my core business skills, for example, developer tasks, such as minifying scripts, which can speed up page loading. All this contributes to a more efficient web and, therefore, a more responsible web. It's crucial for a project manager to have all these parameters in mind.
Trainee benefits
Attain certification for web project and digital experience skills
Learn new QA reflexes and a customer-centric mindset
Gain a foundational multidisciplinary knowledge base for successful web and digital transformation programs
Integrate immediately with web teams and digital functions
Join a community with passion and resources dedicated to making the web better for everyone
We decided to deploy the OPQUAST platform within our CESI training courses (Developer, Web Designer, Project Manager in Digital Marketing). We believe that this kind of certification can bring a lot of value to a profile, but above all, it allows us to better organize ourselves in the project life cycle, while placing the user at the center.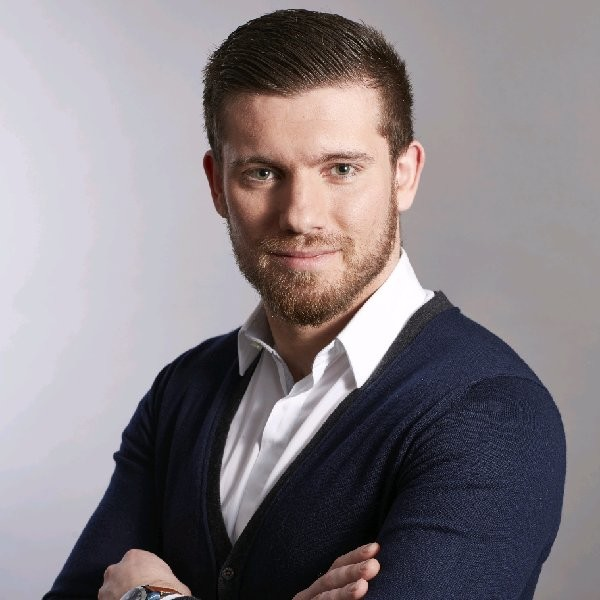 Interested in certification?
Register online or contact us
Professionals, freelancers: Register directly for certification
Training centres, universities, companies, agencies, IT service providers
Students: send this page to your course director to become an examination centre.
Course content: the web quality reference system
The Opquast web quality rules have been tried and tested via millions of web interactions by the Opquast community customers, including the leading CMS communities such as WordPress, Drupal and Prestashop.
The Opquast reference system is comprised of the following:

240 web quality rules
realistic and verifiable, validated by the community

Multidisciplinary approach and models
SEO, accessibility, performance, security, UX, ecodesign, e-commerce, Privacy and Mobile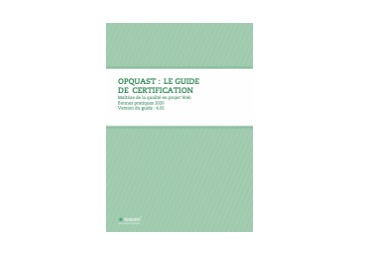 Online platform and training materials
autonomous e-learning system with quizzes, an online glossary, full mock exams, supporting articles and videos and a 200-page certification pdf guide
Want to get started?
Professionals, freelancers: register directly for certification
Training centers,universities, companies, agencies, ESN: Fill out the form below and let's make an appointment to discuss your needs
Students: send this page to your training manager so that your establishment can become an examination centre
Useful information
Duration, prices, program, prerequisites, teaching methods, assistance, accessibility, and individualization: find all the information in the training program (PDF-173kb) .