Message to our international visitors: The Opquast website is currently only available in French. The international version will be available in the coming weeks. Meanwhile, please find below an English version of our certification overview web page. If you need more information you can access or download:
The benchmark certification for web professionals.
Opquast certification has already enabled over 10,000 web professionals to receive training and have their skills recognised. It enables hundreds of teams and web service providers to develop a common culture and vocabulary for their web activities.
---
Official certification
"Mastering Web Quality Assurance"
A 14-hour online training course , available 24 hours a day, 7 days a week
For all web professionals: marketing, sales, project managers, designers, developers, IT engineers.
A multi-disciplinary approach: SEO, accessibility, eco-design…
For all professionals, beginners as well as advanced.
Content based on best practices and a vocabulary adopted by a large community of professionals
Design principles focused on user diversity
---
Video: quick presentation, by Paul houston
(Video transcript)
Whether you are in a job learning new skills or, retraining for a future career or training, whether you have a technical profile such as a back or front end developer or, a less technical profile, you will have to work within teams and, with suppliers and customers. All digital and web facing profiles need to communicate, exchange and make themselves understood, this also includes: including marketing,communication, project management, web designers, , and content production professionals. .Furthermore you must also be able to take into account what is happening with the user with their requirements and their contexts of use.
The aim of the training you are going to follow is to provide you with a foundational mutlidisciplinary framework which also includes a common culture and vocabulary, enabling you to more effectively participate in web projects and to be able to identify and mitigate risks and quality issues.
This training will require between 8 and 14 hours of online and autonomous work. The follow-up of this training will give you access to a certifying exam. You will obtain a score between 0 and 1000. The score to aim for depends on your profession and your personal objectives. The exam modalities are explained to you in another video.
Once you have obtained the Opquast "Mastering Web Quality Assurance" certification, you will be able to publish your certificate and use it to enhance your profile.

---
Interested in certification? Register online or contact us
Professionals, freelancers, training centres, companies, agencies, ESNs: contact us and make an appointment to discuss your needs.
Students: send this page to your course director to become an examination centre.
10368
certified individuals
---
Video: training extract – the VPTCS model, by Elie Sloïm, CEO and founder
(Video transcript)
This is the VPTCS model, which means Visibility Perception Technical Content and Services. This model reads in chronological order relating to three major phases:
Before, during and after the user visits the website.
With this model, you are not only interested in the interface but in the user experience as a whole. The UI or user interface is covered by the three central sections of the model. Perception Technical and Content. Visibility leads us to take an interest in why and how the user arrived .
But that is not enough. You also have to understand why he's coming and what he wants to take with him when he leaves. Then we have to look at the services part. This model allows you to understand part of the UX and above all, it allows you to explain simply the difference between UX and UI and that is very important.
The vptcs model led to the birth of the Opquast best practices. We have created discussion forums which are asked to discuss each rule to establish a consensus list of rules. We have over 200 best practices they are widely used by web professionals and have a very long lifespan.
What are the advantages?
Improve the web culture of your teams
Take better account of the diversity of users
Reduce risk and improve the quality of the user experience
Reduce costs and improve the quality of your websites
Progress your teams with cross-disciplinary skills
---
Opquast: the web quality assurance reference system
Opquast has been working on web quality since 2000. The checklist of best practices is defined by a large community.
realistic and verifiable, validated by the community.
Multidisciplinary approach: SEO, Accessibility, Performance, Security …
Online platform , independent training, 200-page guide.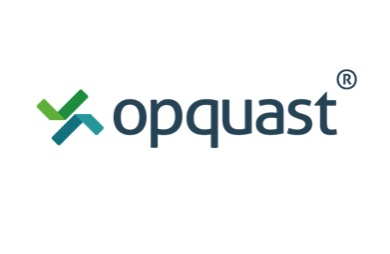 240 best practices
realistic and verifiable
validated by the community.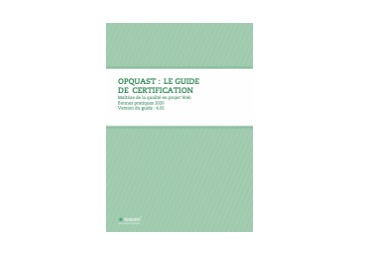 Online platform ,
autonomous training
200-page guide.
The Opquast checklist is available under open license CC-BY-SA
Best practices are the subject of consensus in consultation with a wide community of experts, agencies, companies and higher education .
Best practices are the subject of a book, "Web Quality" published by Eyrolles
Opquast brings together several thousand certified and a large number of schools, universities, training centers and public actors.
Want to get started?
Professionals, freelancers, training centers, companies, agencies, IT companies: Fill out the form in this page and let's make an appointment to discuss your needs.
Students: send this page to your pedagogical manager so that your establishment can become an examination centre.
Useful information
Duration, prices, program, prerequisites, teaching methods, assistance, accessibility, individualization: find all the information in the training program (PDF-173kb) .